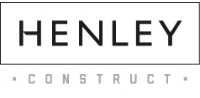 Too often community organisations have good intentions but are unable to deliver the physical aspects of a redevelopment project. It becomes mired with poor project delivery and controversy. WLIC is very aware of this aspect and has once again sought the advice and assistance of Henley Homes Plc. A respected property development and construction company.
Henley was responsible for the management of the planning application which resulted in achieving a successful planning approval, for what most considered an ambitious application. The consent was achieved on the first attempt with unanimous support from the local authority planning committee. Henley donated their time and their internal resources free of charge.
By agreement, the redevelopment is being managed by Henley Construct, the construction arm of Henley Homes Plc. As before Henley are donating their time and expertise free of any charges. This includes the assistance from their architectural, project management and commercial teams. WLIC will also benefit from their considerable buying power, their plant and machinery are also being provided free of charge. As project managers, they will split the construction into individual packages of work which are then awarded to sub-contractors through a transparent and rigorous, tendering process. Using this method of procurement and the services that Henley are providing, effectively means there is no element of main contractor profit.
Further information about Henley Homes can be found at www.henley-homes.co.uk