WLIC would like to wish you and your family a peaceful, productive and blessed Ramadan, which will begin on Friday 24th of April, due to the Coronavirus pandemic we request you to establish Taraweeh prayers at home. We ask Allah (swt) to accept our fasts, salah and charity, above all may we attain his good favour and pleasure, with success in this life and the one to come.
We hope you will be able to visit and participate in the Centre's Ramadan digital online programmes including evening Taraweeh Reflections, listening to the Qur'an brings tranquility to the heart.
– Please see the Ramadan Timetable for Salah times.
– Zakatul Fitr is £4 per family member and can be donated here, please choose the Fitrana optionin the donate menu.
– Subscribe for activity and program updates to our Community Whats App group by texting 07907 013365
Follow us on Facebook, YouTube, Twitter and Instagram for snap shares, presentations, family quiz time, kids programs and Live Taraweeh Reflections every evening at 9.45pm.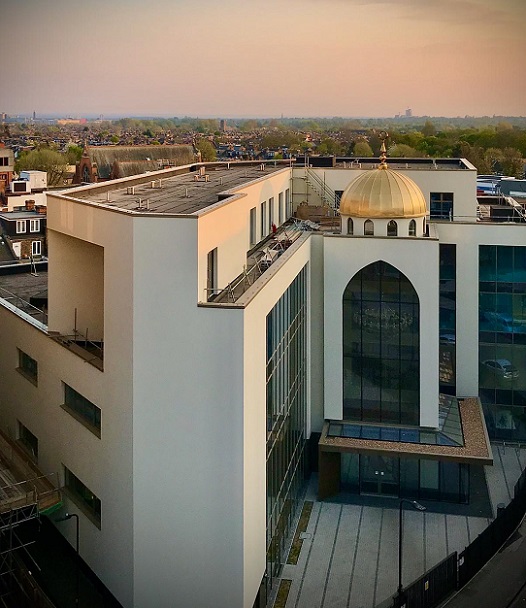 A Masjid in Ealing, A House in Jannah, Insha'Allah
Having raised £6.5million this landmark, facility rich and exceptionally beautiful Masjid is edging towards completion. We now need £1.89million to finish the final Phase upper 3 floors, equating to £630k per floor.
Brothers and sisters, we are working hard to raise the funds needed to complete this final Phase 3 of our project. Our Ramadan target is £630,000. Please take your share, you can still donate a Mussallah (prayer space) or call us for information on donating a tile on the Al Quds Donor Wall, which will be a permenant feature in the centre lobby. To donate by card call 020 8840 4140 or donate online at here or directly on our Just Giving page, please tick the Gift Aid box if you are UK tax payer. Lets finish what we started together, Insha'Allah.
We pray that Allah (swt) accepts our fasting and our good deeds, forgives our errors and allows this sacred month to be a turning point in our lives, helping us better ourselves, by making us more God conscious and considerate toward others.